Got some bad news yesterday.....we didn't get the house we were hoping to move into soon. Apparently someone else beat us to it, by slipping in their application forms before us! Urgh!!
Anyway........moving on........we now have to start from scratch and look at some more properties, so that's our weekend plans! 4 houses on Saturday and 1 on Sunday. Yippeeeeeee!!
Am choosing to remain positive..............................................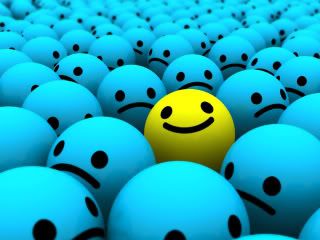 We are hoping to sneak in the new Transformers movie in between all that, but we'll see how it goes. With the current heat, everyone tries to stay in the air-conditioned buildings, so everybody else may have the same idea???
Just an update on Andrew's work situation. He is settling in nicely and finding his feet. His company has a new MD, and everyone in the company is busy trying to size him up at the moment. Andrew is going for another trip to the parent company in Germany on the 12th July for a week, and so I am going to visit a friend of mine from SA, who is now living in Vermont, with her hubby & 3 kids. I am SO excited to see her again!! And meet her family. So watch this blog, as I'm sure to have some pics and updates for you all to see. It will be wonderful for my kids to have some friends to play with, giving me some time to chat!!! We'll be giving the kids a break from their home-schooling for that time too, which, needless to say, they are very happy to hear!
We also have the 4th July celebrations coming up, which is a big holiday here. Independence Day brings out the American flags galore. Red, white & blue adorns homes, and front yards, and there are many fire-works celebrations and festivals on the day too. We will be sure to find an event we can attend to experience it all ourselves.
Last point.....it rained today........wooohoooooo!! We really needed it, and it has indeed helped to lower the heat. Sigh!!